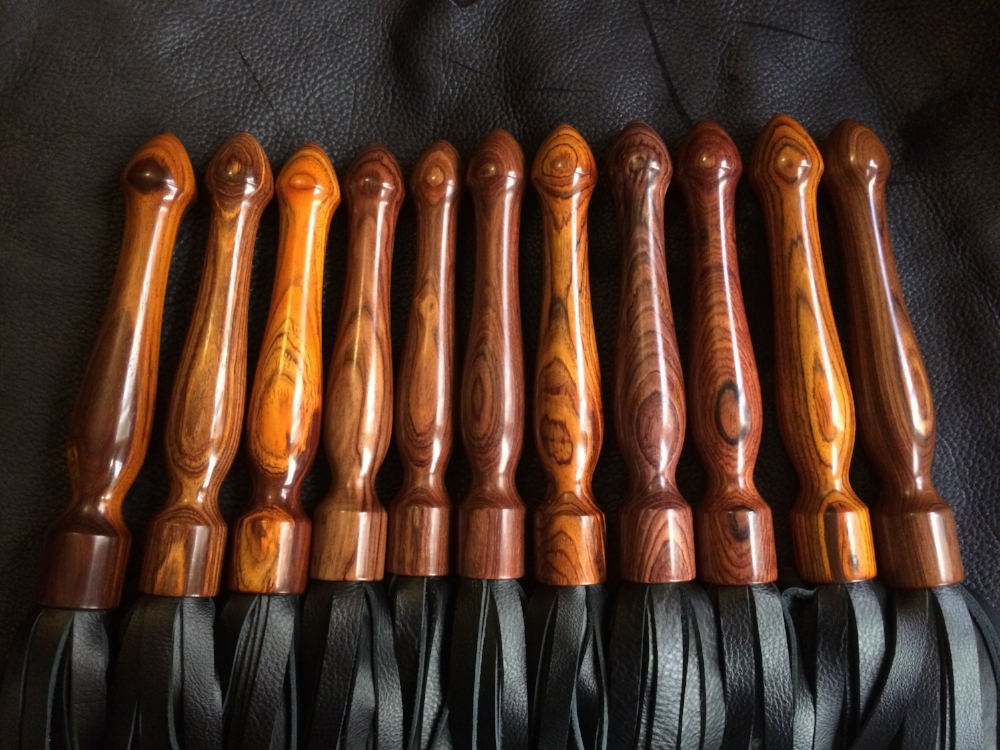 Cocobolo Flogger
A sleek and refined flogger with a highly polished cocobolo handle and your choice of leather.
Falls: 20"
Handle : 9"

LEATHER

Bison: A knot of 20 bison falls offers a deep impact with very little sting but is light enough to be thrown for an extended period of time without tiring.

Cow: lighter with more sting than bison and a medium thud often described as slappy. Our standard knot for cow is 30 falls.

Deer is the lightest leather we offer but the most luxurious. A standard knot of 40 deer falls generates practically no sting (unless you snap the tips) and provides a thud often described as pillowy and soft. With a silky or velvety texture deer is one of the best options for sensual flogging.
sold out