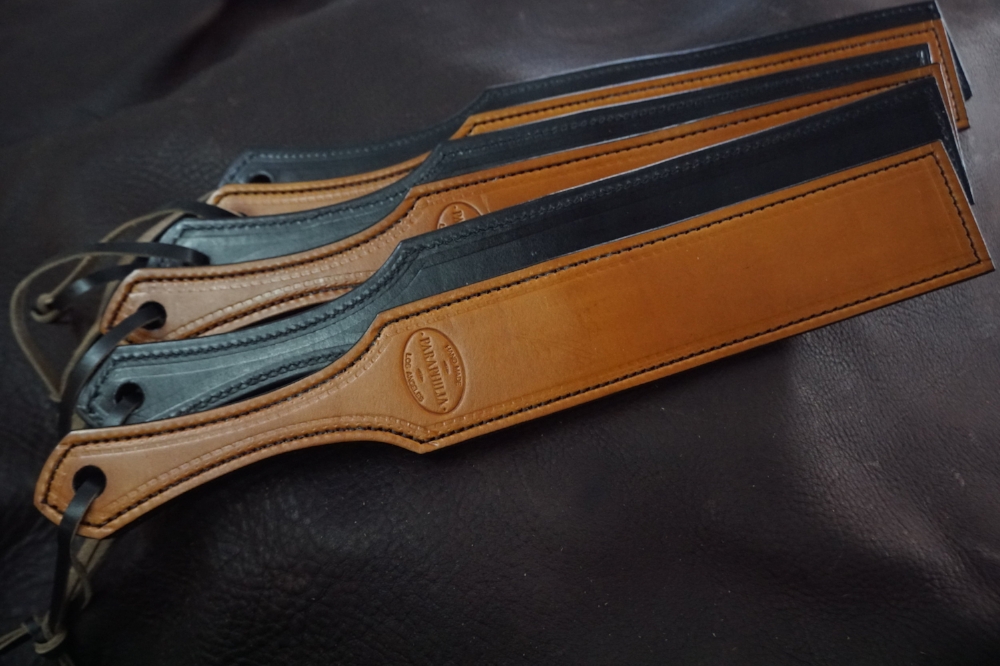 Small Judicial Strap
Length: (small) 16"
Width: 2 1/2"
Thickness: 3/4" (handle) - 1/2" (blade)
Easily one of the most intense toys I make. The Judicial Strap is heavy player approved.
Powerful, stinging slap combined with a surprisingly deep thud.
100% handmade in Los Angeles using veg-tan saddle skirting from Hermann Oak barged and stitched together to produce a strap that will serve you well for years. Three layers of leather in the handle skived down to two in the blade for flexibility and increased momentum at the point of impact. This is a traditional strop taken to a new level.
Being natural veg tan leather, These straps need a little love over the years. About twice a year you should condition the leather to make sure it stays healthy. Conditioning may need to be more frequent in dryer climates. Properly treated, these will break in over time and become more flexible for even more momentum on impact.