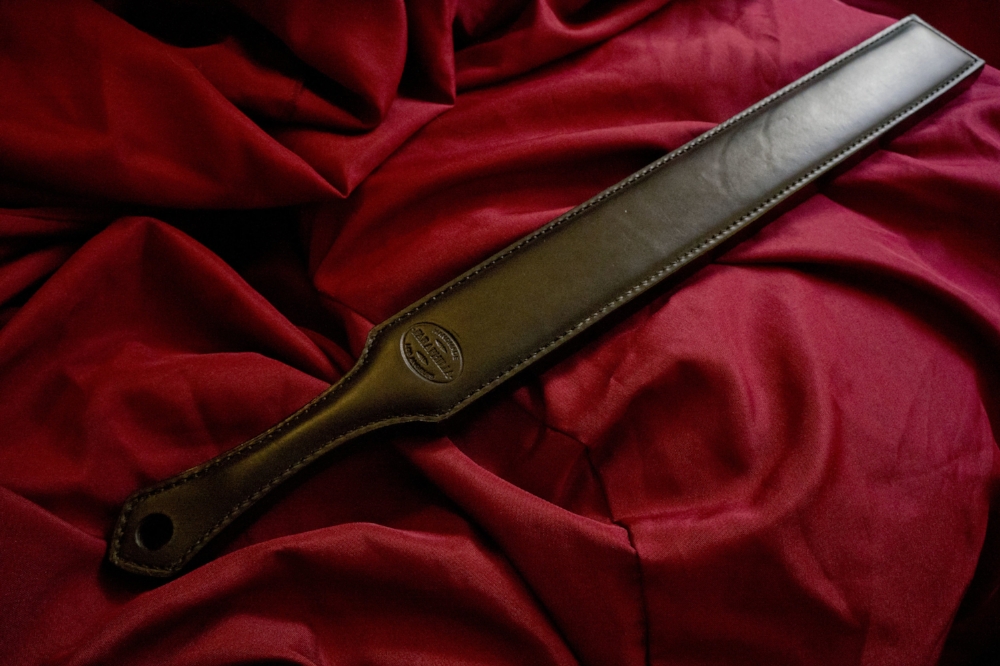 The Bar
Powerful, deep thud.
Starting as a request from a customer encouraging me to experiment, The Bar has been raised.
5 layers of top quality leather. A Delrin core for stability and longevity. Edges hand polished to perfection. Each one is a labor of love to create and the culmination of all my skills.
As of December 2017, this is the heaviest item I make and I don't foresee surpassing this anytime soon.
100% handmade in Los Angeles using veg-tan saddle skirting from Hermann Oak and Bridle leather from two different tanneries. Each layer is barged and stitched together to produce a piece that will serve you well for years.
Being natural leather, These paddles need a little love over the years. About twice a year you should condition the leather to make sure it stays healthy. Conditioning may need to be more frequent in dryer climates. Properly treated, these will last for years and countless hours of play.
sold out